Hitchcock/Truffaut
A double retrospective at TIFF Bell Lightbox
The title of senior TIFF senior programmer James Quandt's dual retrospective on Alfred Hitchcock and Francois Truffaut is "Magnificent Obsessions," an apt term to describe the two directors' love of women, twisted plots, beautiful locations and, above all, cinema. At first glance, they seem like the oddest of couples: Hitchcock, the corpulent Brit, whose old-fashioned manners barely concealed his darkly comic sensibility, and Truffaut, the lithe Frenchman, solemn and discrete until emotions or thoughts would suddenly spring forth from him. But they were born storytellers, who delighted audiences for decades with such classics as Rear Window, Small Change, The Birds, The Bride Wore Black, Saboteur, The Story of Adele H. and The Lady Vanishes.

This appreciation of the two directors and Quandt's curation, comes slightly late as the series began on July 7. The good news is that there's much more to see of the fine work created by these masters before the retrospective concludes on September 4.
What brought the two together was an idea first proposed by Truffaut in the 1950s when he was a film critic, "la politique des auteurs." In it, he stated that directors make films great, not producers or actors or writers or cinematographers. A revolutionary theory at the time, the idea of director as "auteur" grew throughout the Sixties until it absolutely dominated not just film criticism but also what discerning audiences grew to love in cinema. The rise of the New American Cinema, the filmmaking contingent that included Francis Ford Coppola, Martin Scorsese and Steven Spielberg, wouldn't have happened without the auteur theory. Nor would the marvelous eruption called the French "nouvelle vague," which took place in the late '50s, when Truffaut and his accomplices Godard, Rohmer, Rivette, Chabrol and others started making award-winning films. From film critics, they became auteurs, joining the directors they had most admired: Hitchcock, John Ford, Howard Hawks, Orson Welles, Fritz Lang, etc.

It was the relationship between Hitchcock and Truffaut that most fully realised the auteur theory. They collaborated on an interview book, in which Truffaut was able to get Hitchcock to reveal some of his thoughts and many of the techniques that had made him so famous. Of all the auteurs brought into prominence by Truffaut and his film colleagues, it was only Hitchcock and Welles who needed no publicity. The public already knew them: Welles as an actor and a supposedly burnt-out child prodigy and Hitchcock as "the master of suspense," the cool, ironic Englishman, who introduced his popular anthology series "Alfred Hitchcock Presents" for a decade on TV.
What the auteur theorists wanted to do was change the public's perception of people like Hitchcock and Welles as well as relative unknowns like Hawks and Ford, turning them into recognised artists. That's what the Hitchcock/Truffaut book was all about—a young chic film artist paying homage to his master in an attempt to elevate him beyond the title of "master of suspense."
Did he succeed? Quandt's retrospective suggests that he did. Anyone attending these screenings is endorsing the notion that Hitchcock was far more than a mechanical manipulator of plot and character.
As for Truffaut, as Quandt observes, his cinema is dominated by two auteurs, Hitchcock and Jean Renoir. It's what makes Truffaut so intriguing. Renoir was a sunny sensualist, far more interested in character than plot. Hitchcock created complex, dark morality pieces but there's no doubt that his films have lots of plot, which force his characters to react in extreme ways.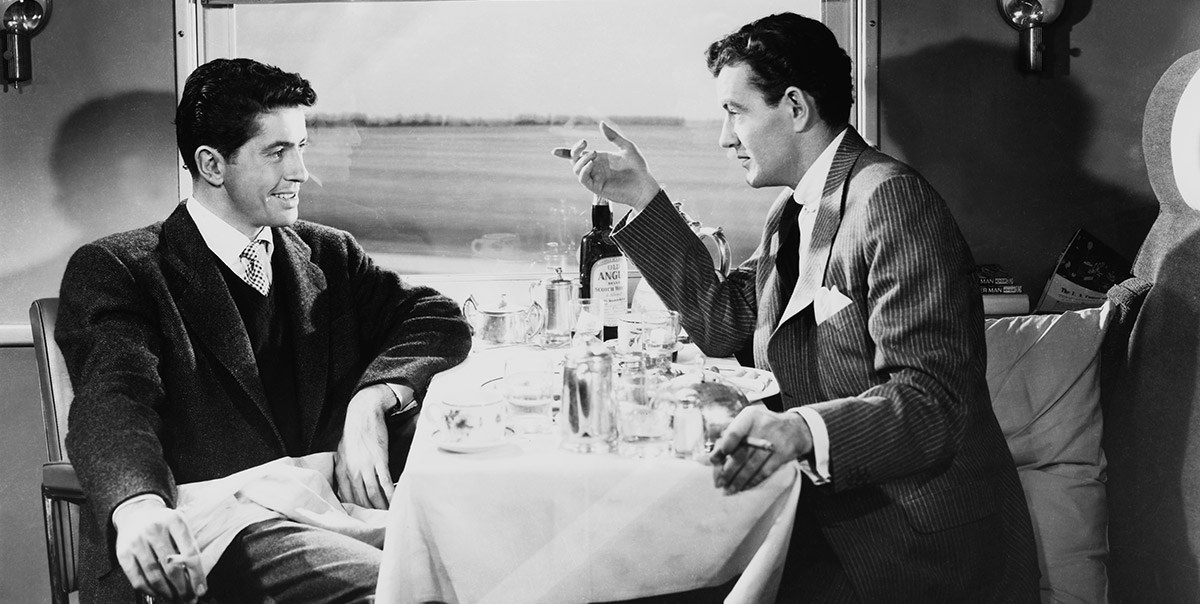 How does Truffaut resolve the influence of his contradictory masters? Some say that films like Small Change and Stolen Kisses are Truffaut's Renoir films—lighter, more romantic, funnier—and that The Green Room and The Story of Adele H are examples of the darker Hitchcockian strain. Quandt argues that you see traces of the two older directors in most of Truffaut's work. And that makes sense.
What's clear is that both directors made marvellous films. Over the next month and a half, such indispensible pieces as To Catch a Thief, The Wrong Man, Notorious and Suspicion—genuinely great Hitchcocks—and such notable Truffauts as Adele H, The Green Room, Two English Girls and Small Change will be screened. These are films to be enjoyed more than once over a lifetime. Even if you've seen some of the films in this retrospective, there's more to be appreciated in them. And for those you haven't seen, well, what's your excuse to not see them now?
Written by Marc Glassman
Adjunct Professor, Ryerson University
Director, Pages UnBound: the festival and series
Editor, POV Magazine
Editor, Montage Magazine
Film Critic, The New Classical FM
Film programmer, Planet in Focus
Tune in to hear Marc Glassman's Art Reviews
Friday's at 9:07am on Good Day GTA.